fastgt home &nbsp &nbsp project &nbsp &nbsp griggs &nbsp &nbsp damage control &nbsp &nbsp documentation &nbsp &nbsp movies &nbsp &nbsp links
Damage Control -- Play with power they say...
---
skip to page => 1 2 3 4 5 6

---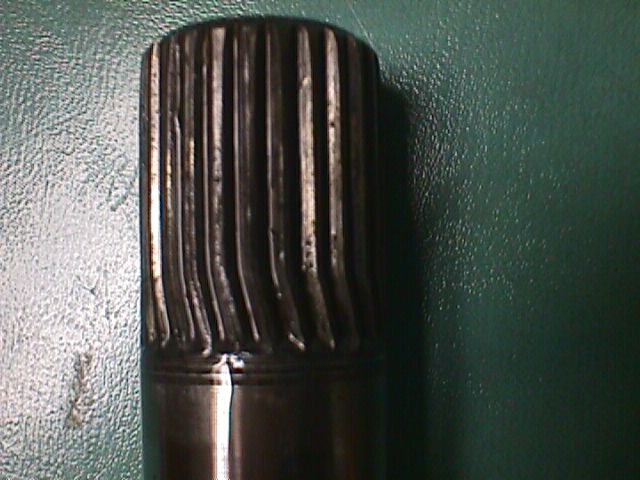 Jim408 sends us this picture of what an input shaft should not look like. This is indeed "playing with power"
---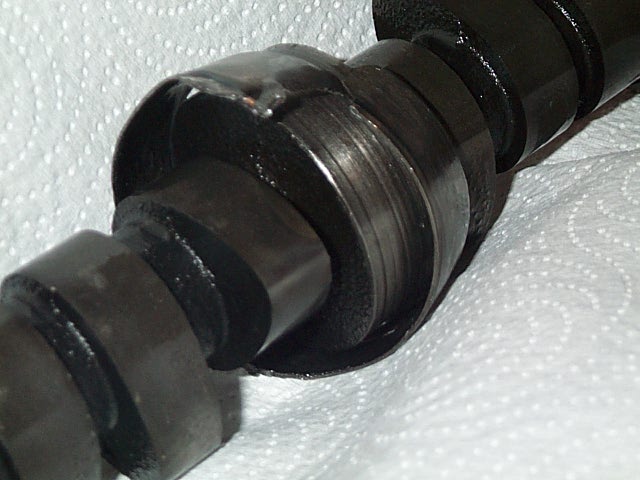 6-26-2001
What can I say... it appears the cam really was bad. It roached ALL the bearings, and I fear the block is toast as well.
---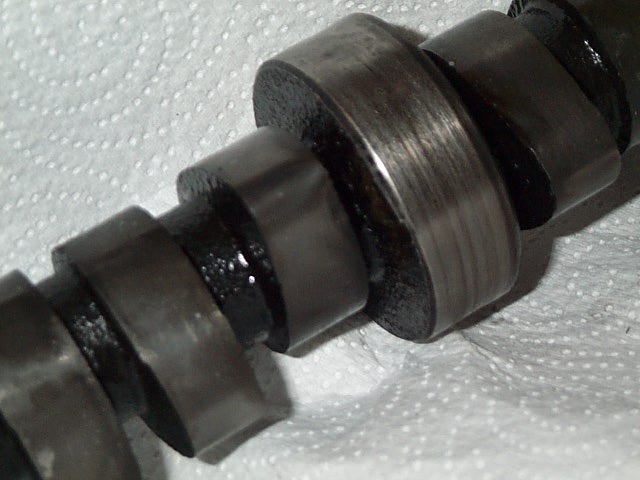 I need to do more investigative work, but it is looking almost like there was no oil, except I know there was, both because the gauge, and because most of the lobes and lifters look great. Something else was wrong. These were the same bearings I have used in every 351w combo I have built to date as well, so I really don't think it was them. That leaves the cam, which my machinist said was 10 degrees off of the cam card from the get go. I should have known better than to even try to run it. *sigh*
---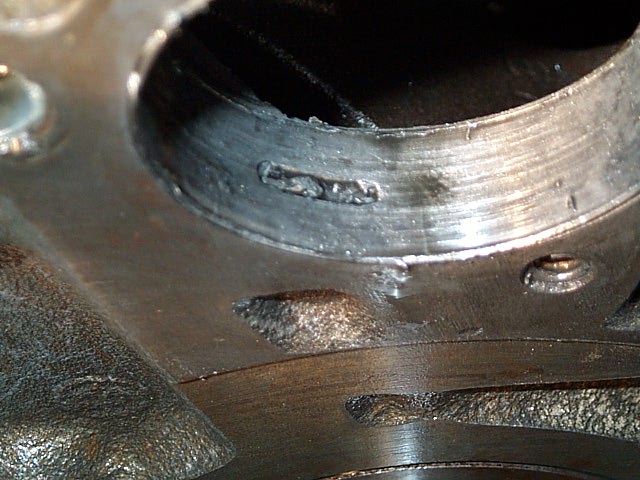 The front bearing roached into the block. Can't tell yet if it spun or not...
---
Pulled the engine out and tore it down today. Here are some more pics. ick.
---
---
Click here for the next page